Fabrications
Warehouse Equipment
Akeroyd and Topham have worked for the warehouse divisions of the well known Grattan and Next retail companies for over 30 years, producing a wide variety of bespoke warehouse equipment, from picking trolleys to packing tables, access ladders to walkways.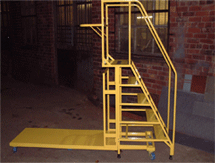 We will-
Manufacture to your specification, or
design and build a complete solution for you.
Manufacture single or multiple items.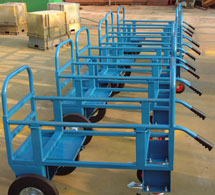 Manufacture a sample and modify if required.
Manufacture high quality items at realistic market prices.
Repair existing equipment and on site installations
Staircases and Gates
Akeroyd & Topham have the facility to offer a full design, manufacture and installation service, which will include an initial site survey if required.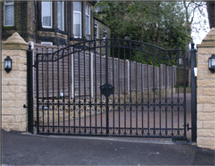 Products can be made to match existing installations.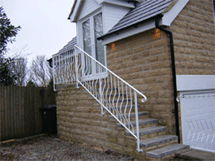 Gates and Railings are spray painted or powder coated to provide a long lasting, hard wearing, pristine finish.